Hello Kitty!
We all know who she is right? Well my daughter and I have found some quite unusual uses for the Hello Kitty image. Get a load of these:
Hello Kitty beer
Who knew?
Hello Kitty toaster
Start your day with an image of Hello Kitty on your toast! This my girls would love.
Hello Kitty tongue ring
Ewwwwwwwwwwwwwwwwwwww!
Hello Kitty fingernails
But of course.................
Hello Kitty bridal gown
For those die hard fans - if this is what the bride wears can you imagine the bridesmaids!!!!
Hello Kitty themed hospital
Yep that's right folks. Apparently it is in Taiwan.
Hello Kitty car
I could imagine Paris Hilton in this car!
Hello Kitty exhaust pipe
This is by far my favourite! Who thinks of these things people??!!
Hello Kitty sewing machine
So you can whip up outfits for your Hello Kitty dolls?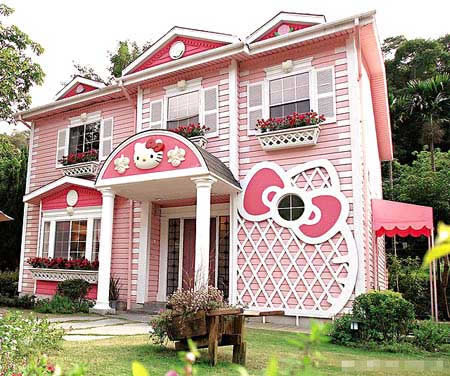 Hello Kitty house
Here you can literally live the Hello Kitty dream.......
Hello Kitty toilet accessories
Where is the toilet doll??
Hello Kitty fire extinguishers
This one takes the cake. I mean - really. Who would've thought?
Hello Kitty floral bouquet
There is a site which does a how to for this.........very clever don't you think?
Hello Kitty fine jewellery


Some of this jewellery is actually quite fabulous. Some is very expensive too. Kimora Lee Simmons does some great pieces.
Eye opening isn't it? I must admit having two little girls has renewed my interst in Hello Kitty. Should I get the muffler?????????????
For more on Hello Kitty go to
www.sanrio.com
- the Home of Hello Kitty!